Agenda
Studio Vegter is always interested in new developments in the fields of fashion and design and its place in society.
Check our agenda to keep up with the events and activities we are planning.
Our Instagram page features a curated selection of job postings, along with beautiful and inspiring visuals that highlight the creativity and innovation of the fashion and design world. Whether you're a seasoned professional or just starting out, we've got something for everyone. Follow us to stay up-to-date on the latest job openings and to get a glimpse into the exciting and ever-evolving world of fashion and design.
MODEFABRIEK 9 & 10 Juli 2023 Amsterdam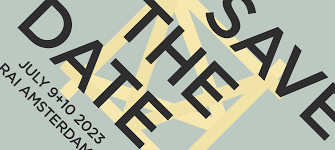 STUDIO VEGTER bezoekt ook dit jaar weer de Modefabriek in de RAI Amsterdam. Wil je je carrièrekansen bespreken of wellicht een nieuwe richting op willen gaan, of behoefte hebben om nieuwe inzichten te verwerven in de huidige modebranche? Voor een Meet & Greet met het team kun je je aanmelden via  info@studiovegter.com
CALL FOR PARIS! July 3 & 4  2023
STUDIOVEGTER will meet toptalent in Paris, á l'Atelier Néerlandais and at the Premier Vision. If interested in a meet & greet and discussing your potential talent for the Fashion & Design business, contact us to plan a date. We are looking forward to meet new talent! info@studiovegter.com